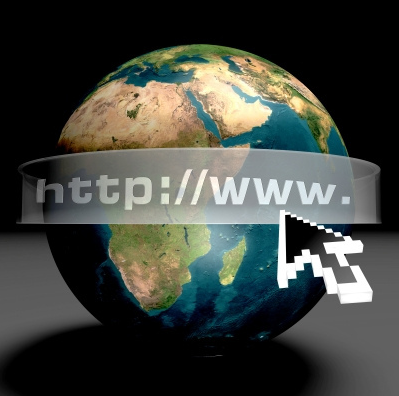 If you want to reach your customers, the best place to do it is on the World Wide Web. More consumers are embracing online shopping than ever before. A UPS study revealed that over 70% of consumers would prefer to shop from their favorite stores digitally. It is therefore not surprising that ecommerce has grown so rapidly in the past few years and continues to show tremendous growth.
It is also not surprising that many entrepreneurs are turning to the Internet to set up online businesses. However, it isn't all a bed of roses. In fact, many entrepreneurs are discovering that there is much more to running an online store than they imagined. In fact, a recent study revealed that only 75% of these startups go on to be successful for the long term.
However, it isn't all gloom and doom. Many online stores fail because they do not take advantage of the many tools available to them to increase their chances of success. If you want to be in the 25% that is successful, you'll need to incorporate plugins that will help to improve the promotion of your brand and therefore increase sales.
Great Plugins for Your Online Store
Starting and running a business isn't easy. Contrary to what many people believe, running an online store isn't easy either. There is a lot to learn in order to have the required skills and knowledge to be successful. It also takes a lot of time and effort to attend to different aspects of your business. You need to ensure that your website is up to date, keep up with online marketing, create content and so on. It isn't uncommon for entrepreneurs to feel overwhelmed.
While it can help to hire more personnel, many online stores don't have the money or resources to do so. This is where plugins can help. Plugins are designed to help make things easier. They work to simplify tasks through integration of different systems and processes. They drastically cut down the time and energy required to carry out various tasks and allow you to be more efficient.
There are thousands of plugins available for online stores. They're designed for different purposes. The only challenge that an entrepreneur will face is choosing the right plugins.
Attracting more people to their websites and increasing conversions are the two top priorities of online stores. In order to achieve this, entrepreneurs need to keep an eye on various factors that contribute to achieving these goals. The online store plugins below address some of those factors.
1. Yoast SEO
SEO is vital for the promotion of an online store. However, white-hat SEO is a lot of work and requires lots of patience. The good news for online store owners is that there are various plugins that you can use to help make it easier for you to manage your SEO campaign and Yoast SEO is one of the best in the market.
Yoast is designed to make it easier to perform various SEO tasks such as improving your title and Meta tags, making your sitemap and updating titles.
2. Broken Link Checker
Broken links can cost you a lot of business. They can not only have a negative impact on your search engine rankings but also your website's user experience. You could lose hundreds if not thousands of potential customers and thousands of dollars as a result of broken links.
Broken Link Checker is a plugin that scans your website to identify broken links. If there are any broken links discovered during the scan, the plugin will send you a notification via email. You can set the plugin to determine the intervals between scans. This will give you time to fix the links before many people come across them.
The loading speed of your site has a direct impact on conversion rates. A recent study showed a reduction in conversion rates by 7% for websites with a one second delay in loading time. If you want to improve sales on your online store, you should ensure that your website is as fast as possible.
Akismet is a plugin that helps to improve site speed by identifying digital clutter such as spam that could be slowing down your website. Akismet automatically detects and moves spam comments to your website's spam comment box.
4. EWWW Image Optimizer
Images are vital for improving user experience and turning visitors into buyers. However, they can slow down loading times on a website because of their file size.
EWWW is a plugin designed to help counter this by optimizing images. The plugin will make it easier to optimize images by stripping away any unnecessary data without compromising image quality. It can reduce image file sizes by more than 80%.
5. OptinMonster
Content is vital for driving traffic and generating leads. However, website users often need reminding. Email marketing is the best way to keep your customers interested in what you have to offer.
OptinMonster is one of the best and most affordable pop-up email sign up options available. This plugin will help to increase conversion rates by providing website visitors with an easy way to sign up to newsletters and other email marketing content. Visitors to your website won't have to navigate to the 'contact' page in order to sign up for newsletters. This plugin is an easy way to get in to your audience's inbox. You can configure the pop-up to meet your needs.
6. WooCommerce
User experience is important when trying to sell products online. One of the best ways to increase sales is by presenting your products in an attractive way. There's no better plugin for this than WooCommerce. This plugin proves a simple and attractive way to list your products and provide more information about them. You can list products in categories to make it easier for visitors to find what they are looking for.
One of the best things about using WooCommerce is the great deal of flexibility it offers. It is a great plugin to use for selling different types of products. It also provides analytics to help you keep track of sales.
There are various other plugins available in the market. While many plugins are beneficial not all will be necessary for the success of your online store. It is therefore important to take your time and learn more about different plugins and determine which will suit your needs.
In other words be careful not to invest in too many plugins. You will find that you will end up not using many of them and they will only serve to make it harder to perform tasks. Save your time, money and energy by finding those few plugins that will help you improve efficiency. Start with the ones listed above.
Image:  SEOPlanter