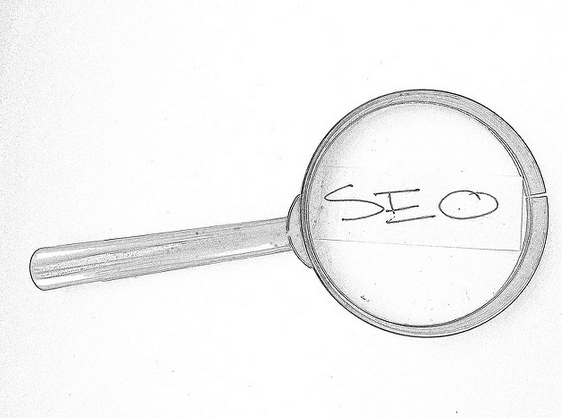 How do you find the information you need online? If you're like billions of users who log onto the Internet daily, chances are that you use a search engine. According to figures released by Google to online tech magazine Search Engine Land in May 2016, the search engine processes over 2 trillion results per year. ComScore estimated that the search engine processed over 10.4 billion searches in the month of April alone. This means that more than 3.8 million searches are made per minute globally.
If everyone turns to search engines to find the information they're looking for, it makes sense to be visible on search results pages. This is where search engine optimization (SEO) comes in.
If you own or manage a business, SEO should be something you worry about on a daily basis. This applies to both online and the traditional brick and mortar businesses. It doesn't matter whether you're a startup looking to break into the market or a medium sized firm seeking to maintain and grow your customer base, managing your online presence is crucial and SEO is one of your best tools.
How It Works
Google is currently the world's most popular search engine, processing 75.2% of the internet searches made globally.  It is no wonder that Google sets the trend when it comes to how search engines work.
Google, like other popular search engines, makes use of robots which crawl links and web pages to gather and store information. Whenever a user makes a search, the search engine uses the information gathered in its library to retrieve links to web pages that are most relevant to the search. Google relies on algorithms to determine just how relevant a web page or website is to a search. The most relevant web pages are listed first on search results pages.
SEO includes all techniques and tools that are used to increase the visibility of websites and web pages in relevant searches. When done correctly, SEO helps to improve the ranking of a website or web page in relevant searches. Web pages are therefore listed higher and therefore stand out more to users.
Why it's so important
1. Users don't go past the first page
How many times have you gone past the first page after making a search? Do you even scroll down to the end of the page?
A recent study by Chitika showed that less than 4.8% of people making searches on Google visited the second page of results. The study confirmed that an overwhelming majority of users (92%) only viewed page 1 results and 33% of search traffic went to the pages listed first.
If you want to get any attention from the online market, then you must fight for better ranking in search results pages. This will increase the chances of customers seeing your business.
2. Most people search for information online
Have you ever examined the purchasing journey of your prospective customers? Consumer behavior has changed quite a bit in the past few years. Increased access to smartphones has made it easier for consumers to access information online. Most consumers today search for information on businesses, products and services on the internet before they make a purchase decision. This means that the information your target market gets online has a great impact on the decisions they make.
If your target market are able to easily access information about your business, products or services online, there is a higher chance that they'll purchase your products. SEO makes your brand more visible and therefore helps your business to grow.
3. It's the best way to create visibility
What is the best way to drive customers to your business? Letting them know you exist is a good place to start. SEO is like a big sign board that shows potential customers where you are, what you offer and how they can get what they need. Internet users type in keywords to identify leaders in a specific field. If you turn up amongst the top in the searches, they'll consider you a leader in the industry and are more likely to do business with you.
Businesses that aren't visible online in this digital era, aren't likely to succeed.
4. Your competition is doing it
Just because you don't think SEO is necessary doesn't mean that other businesses in your industry share your opinion. In fact, big players such as Amazon, make use of SEO in order to increase traffic to their websites.
If you don't invest in SEO, your business is likely to be left behind. The competition will gain an advantage on you that will be difficult to recover in future.
5. SEO isn't just for Google
Google is the most popular search engine and it drives trends when it comes to SEO. However, it isn't the only search engine. Millions of users make use of other search engines to find information.
The good news is that SEO is just as effective on other search engines as it is for Google. When done properly, your brand can increase its visibility on other search engines and therefore increase visibility throughout the Internet as a whole.
6. It's an affordable marketing strategy
Saving money in running your business is probably one of your topmost priorities. However, you need to spend money in order to make money. In no area is this more relevant than in marketing your brand. Marketing costs money. However, when done effectively, it is worth the cost.
This won't be a concern with SEO. It doesn't cost a lot of money to optimize your website especially when compared to other marketing tactics like traditional and pay per click advertising. However, it works for the long term. SEO allows you to target people who are already interested in what you have to offer. This means that visitors to your website from search engines are more likely to become paying customers. The return on investment when using SEO is much higher than many other marketing strategies.
7. You don't have to have a website to benefit from SEO
SEO is beneficial even for businesses that don't have a website. Businesses benefit from having their information turn up in search results. Users may simply need directions to your business or more information about what your opening hours. These simple snippets of information could make a big difference when it comes to attracting new customers and retaining current ones.
There is nothing to lose by investing in SEO. However, there is a whole lot that businesses can gain by implementing SEO correctly. If your business hasn't invested in SEO yet, you should do so as soon as possible and reap the benefits of this digital marketing strategy.
Image:  NOGRAN s.r.o.