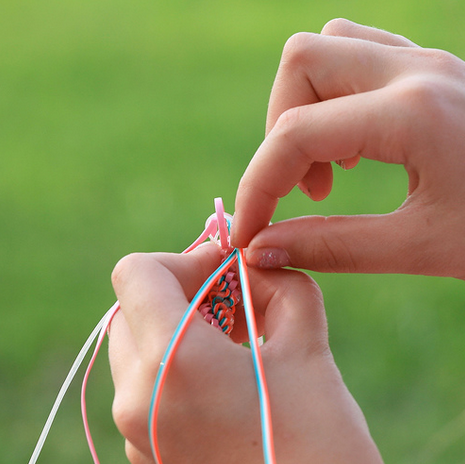 We all want nothing short of the best; especially when it involves setting up a work team. Not a single project manager can dispute the fact that a good combination of skill and character is what makes up the "perfect" team member-perfect not as a person, but rather as a contributing member of the team.
When it comes down to it, we cannot all be the same despite sometimes wanting to be. Rather it is important that we recognize the distinct skills that each member is able to contribute to the team. So how then does the manager or the person responsible for forming the team identify the best skills and traits of each member?
For a start, the "best" skills and traits must be properly defined and well understood in order for them to be identifiable.
Best Skills and Traits for a Team Member
In order to understand fully, we must first remember that specialty skills differ from person to person. . There is always that big focus on specific skills that apply to individuals, but in a wider overview, there are those essential general skills and traits that each member of your team needs to possess for the sake of harmony and productivity while working in a team environment.
Furthermore, team-wide underlying strengths and traits often set aside high-performance project teams from the rest of the pack. These essential skills can be used by any project manager, in any field, to identify the preeminent skills and traits that aim to cultivate a successful team. Here are those crucial skills and characteristic traits that you can identify within your team members:
1. (Listen for) Good Communication Skills
Ultimately, teamwork is all about effective communications between teammates and with the leadership. Noteworthy communication skills include the ability to express oneself in a language that is clearly understood and acknowledged. This skill also includes the capability to engage other people in constructive dialogues that exude professionalism and decorum. Furthermore, good communication also facilitates conflict resolution which, even though would fall under collaboration, amounts to a skill by itself when fully mastered.
Although communication can sometimes be recognized as a mundane skill, is by far the most taught subject in any institution of learning. From your very first interaction with a team member, you can tell whether communication is a natural process or a chore. For instance, a question asking, "tell me a bit about yourself". From a very basic question, you can easily spot a good communicator from the rest of the group as they have an ease and eloquence in their speech.
2. (Check for) Basic Management Skills
Although you are responsible for the planning and operations of the project, your team members should ideally possess the most basic project management skills. The value of such skills is more evident in today's world of project management. Gone are the days when Gantt Charts were the only reliable tools for managing projects; we are now in the era of project management software that gives every member of the team direct access to most components of a project. Therefore, it is advisable that each of your team members show some basic grasp of leadership and good judgment.
By delegating certain tasks and duties to your team from time to time, you will be in a good position to recognize each of your member's strengths in terms of management. The identification of such skills and the character trait of trustworthy leadership is a very important step towards the formation of a self-sustainable team that can take on multiple projects at the same time.
3. (Look out for) Amicable Writing Skills
Just like good communication skills, amicable writing skills play a big part in ensuring information is shared and passed around clearly, correctly and effectively. Therefore, a grasp in technical documentation will also be inherent in a person with acceptable writing skills. Good writing skills cover everything from untainted spelling and grammar use, to the categorical structuring of information in a manner that flows with intent.
If you are always calling on one of your team members for clarification on a report filed or an email sent, then that would be a clear sign of deficiency in their writing skills. Chats, emails and reports are the order of the day, and if someone has trouble with simple writing, then it is going to adversely affect their contribution to the project, no matter how much they are qualified in the work they do.
4. (Assess) Skills in Risk Management
You would think that risk management is a responsibility geared towards only the team leader; however, this is a very essentially skill that needs to be part of your team members' most notable traits. Risk management must be a shared concern amongst everyone in the team; especially if you are to avert unwanted problems and still hope to incur a profit. This is specifically important for teams where members have cross-functional specialties without a skilled oversight on the tasks.
Project management tools normally help in detecting potential risks and latent solutions by allocating work and estimating effort. If you are able to recognize this specific skill in a team member who is able to explain and possibly prevent potential risks before it happens, then you will have indeed identified one of the best skills that each team member should adopt.
Final Word
A project team generally comprises of several specialists all possessing their core skills in specific fields such as engineering, programming, development, analysis and so on. All of them have their different skills which define them. However, as a project manager you have to be aware of those underlying skills and traits which are fundamental to having high performing team members.
Which of these skills and traits have you identified so far within your team? What other traits do you think are essential for that "perfect" team member? Your views and experiences are most welcomed, don't hesitate to share.
Image:  Randy Robertson