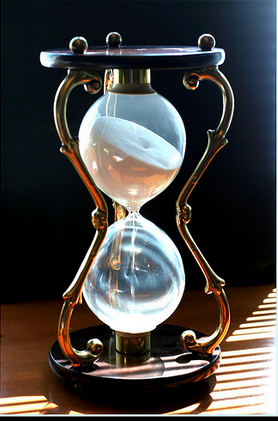 Every minute counts and more so for contractors. If you're a project manager you know the constant pressure of deadlines. Your contractors feel the same way too. If tasks aren't completed on time, there's little hope of delivering the project within budget and to a happy customer.
The Rise of Remote Teams
Working from home was once a dream for many and only a reality for a lucky few. However, a recent study by Gallup showed that remote workers are now becoming more common place. According to the study, 37% of employees had worked remotely at least once in their career. This was a significant increase from only 9% ten years earlier.
This trend is not surprising considering the rise in the use of technology in the workplace. According to the Bureau of Labor Statistics, 15.5 million people were reported to be self-employed in the U.S. in 2015. Many of these were contractors, freelancers and temporary employees. It is estimated that the figure representing this group of self-employed people will increase to 60 million by 2020.
Developments in information technology is the main driving force behind this trend. The IT industry is also one of the most affected by the trend with more businesses preferring to hire contractors and freelancers for their IT needs as opposed to having an in-house team. Many businesses are finding this to be more efficient and affordable than hiring a team of IT professionals full time.
The Challenge with Contractors
While remote teams are becoming common place, they are still a little scary to many who find that they have to manage these teams. How do you support your contractors? How do you know they are giving you their best work? How do you know that your project is on schedule? Can you trust your team to give you your money's worth?
Time management is a major concern to many project managers. As a project manager, you feel the pressures of deadlines constantly. It is your job to ensure that the project is delivered on time and within budget. This can be challenging especially when dealing with contractors located in different parts of the worlds.
Keeping Your Head
Time management should be a top priority to any contractor. Good time management not only ensures that you're able to meet your deadlines but are also able to deliver good quality work. However, time management isn't at the top of every contractor's list of priorities. As a project manager, it is important to ensure that it is.
The following are some tips that will help you encourage good time management within your remote team without seeming like a tyrant.
1. Invest in Time Tracking Software
Time tracking software isn't about keeping an eye on each and every activity that your contractors are engaged in. These programs are designed to help you and your entire team stay organized.
Time tracking software is especially beneficial for teams working from different sites. They help teams keep track of the progress of tasks. You can assign tasks, set timelines and keep track of the entire project.
This software makes it easy to communicate with team members, help everyone keep track of billable hours as well as pending tasks. Time tracking software will help your team remain focused on the big picture.
2. Set a Schedule/Timelines
One of the biggest mistakes contractors make is failing to set a schedule/timelines. Timelines allow you to prioritize tasks. Setting timelines with your team will help them determine which tasks are important and therefore ensure that they are attended to and completed within the schedule time.
3. Set Reminders
Just because there is a schedule doesn't mean that contractors won't forget to attend to important tasks from time to time. It also isn't uncommon for contractors to ease into their tasks and forget about their timeline.
Reminders are the best way to avoid these instances. You can use your time tracking software to help you with this. You simply need to set reminders to alert different team members on upcoming deadlines or for tasks that have been left incomplete.
4. Let Go of the Small Stuff
Wouldn't it be great to have tasks delivered just as they have been outlined and within the time specified? That is only possible in an ideal world. You're not perfect and you can't expect perfection from your team either.
No doubt everyone would like a project to be completed without a hitch but hitches do occur. However, if your team was able to deliver the tasks with 90% perfection, then you should focus on this achievement instead of the 10% that wasn't. You should celebrate your team's achievements rather than trying to get them to 100% perfection. Allow them to move on to the next task with confidence that they can do better.
5. Don't Try to Do it All
Many project managers are tempted to carry a bulk of the burden on their shoulders. While you may be a highly skilled project manager, trying to do it all on your own doesn't help your team or the project. It is not only time consuming but doesn't allow you to make full use of your team's skills.
Working on various tasks at the same time is also counterproductive. You are not likely to give the attention needed to each task. You therefore won't get the best results from such a strategy.
Delegate work to your team based on their skills and interests. It will not only cut down the time taken to complete these tasks but also give your team members an opportunity to grow by learning new skills.
Last Word
Remote teams offer project managers a great opportunity to hire some of the best talent available in the market. You will have access to talent that you may have not have been able to hire locally.
Many contractors opt for remote work because it offers greater freedom and more opportunities. However, achieving a balance between life and work can be a great challenge.  It is therefore important as a project manager to provide guidance. You may need to reign them in when the stray from time to time.
Your main focus as a project manager should be to foster open communication. This will be vital as you guide your team towards achieving your project objectives. Open communication will help prevent the development of frustration as well as dissatisfaction within your team. It will also help you detect any problems early and attend to them before they threaten the outcome of the project.
Image: John Morgan