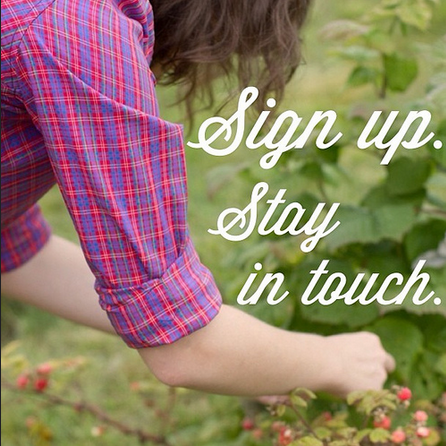 Newsletters in their rawest definition are regular distribution publications to a determined subscriber base about one main topic of concern or interest. They are generally wide covering, informative and can be interesting reads when published well.
As a project manager, have you ever considered a newsletter as way of keeping in touch with your remote team? A monthly newsletter to your entire team goes a long way in keeping them informed, connected and involved in the goings on of your company much better than individual and group emails.
The importance of keeping in touch with your remote team goes beyond routine work and project completion. It is no secret that remote working has allowed many companies and businesses more efficiency and flexibility by tapping into a wider pool of expertise from a non-geographically restrained workforce.
No manager or businessperson will want to lose a remote team that he has taken time and effort to put together, hence the need to keep in touch with them regularly.
There are many reasons why a newsletter from your company is a great idea for keeping in touch with your team. Newsletters are a must for organizations big or small in this day and age. There are two types of newsletters; an employee or internal newsletter and a newsletter meant for external audiences who include clients, prospects and industry partners.
As a person who works with a remote team, below are five reasons that should convince you, if you are not already convinced, that newsletters are indeed a great idea for keeping touch with your remote team:
1. Employee Newsletters Help to Generate Employee Loyalty
Employees feel as part of the organization when they see the efforts being put to constantly keep them in the loop with news and other information about the company, its activities, objectives, policies, products, services and so on. Such feelings cultivate a sense of loyalty towards the company, and there is nothing better that you can hope to get from your remote team other than that.
Some remote workers tend to work for more than one person or company owing to the virtual nature of their offices and flexibility of their working time. Those that do often deal with issues of divided loyalty that could lead to poor performance and lack of motivation.
If you are able to foster loyalty from your remote team, such issues will not affect you or the projects that you undertake with your remote team.
2. Your Newsletters Belong to you, Thus no Dependency on Industry Trends or other Terms of Use
Your internal newsletter is going to be personalized and customized specifically for your business. It will talk about what you want to portray and convey to your audience. You will not be restrained on anything that you want to have in the publication or be under any rules and regulations to include or omit anything. In a sense, it will be like any other email that you send to your employees, the difference being that a newsletter is in reality much more than that.
Therefore with the same effort that you would use to send emails to your team, you are going to achieve more by sending them a newsletter instead. There are no industry-set conditions on how or what your newsletter should be about, and so you have the leeway to make it as you wish. A good tip for having and maintaining a vibrant newsletter publication is setting aside a full department that deals with its design, editing and publication.
3. Newsletters Ensure that the Remote Team Doesn't Forget What You Do
Your company or business newsletter essentially talks about everything that you do, from the new developments that you have made to the new clients you have gained, including what previous clients have had to say about your work. This information comes as news to your remote team from where they get to know on a timely basis, how the company is doing.
Sometimes it is hard for a person working remotely, who has never been to the company headquarters, to really know what the company does. All they know are the tasks sent to them which are often parts of a large project that have been broken down into smaller tasks.
A tip to keep in mind here; always remember that your employee newsletter is not a propaganda piece, and therefore let it be for them even as you write about the company.
4. Newsletters Help Save Time and Money by Nurturing Existing Remote Team Members
Recruiting and hiring is a long and taxing exercise that many managers and business owners would rather avoid through all possible means. This includes holding on to your the current crop of remote employees that you have been working well with thus far. The monthly newsletters you send to your entire team will give you the opportunity not only to keep in touch, but to also nurture and grow them progressively within parameters of your business.
Here is an excellent tip when preparing your newsletters. Include information geared towards training and improving skills. This will provide your team with material that can potentially add to their knowledge and skills on a regular basis. Don't forget to include a section where you shine a spotlight on one of your employee for the good work done, promotions earned or any other notable thing they've done that's worth mentioning; a sort of 'Employee of the Month' kind of section.
5. Newsletters let you Tailor Information for your Remote Employees in a Way that Allows you to Tap into What you Really Want From Them
Commitment, expertise, uncompromising attention and dedication to their work; that's about all any project manager will ever want from his or her remote team. Unlike individual emails which contain information directly related to that individual, a newsletter will be versatile with anything and everything that concerns the business and what it does. This makes it possible for you to push specific agenda to your team, knowing fully that each one of them is going to read about them.
In time, just like with a normal newspaper, your remote team members will individually have a favorite section in the newsletter that they always look forward to every month.
The best tip for you considering this will be to ensure that you are consistent with everything about your newsletter; from your design layout, segments and sections, the frequency of publication and distribution, to the substance of its content.
Bottom Line
As you can see newsletters are great to help keep in touch with your remote team. Sending plain emails to your team is a good way of communicating and staying in touch, but still when you consider the reasons stated above, newsletters do come out as much better means of staying in touch.
Image: Tradlands