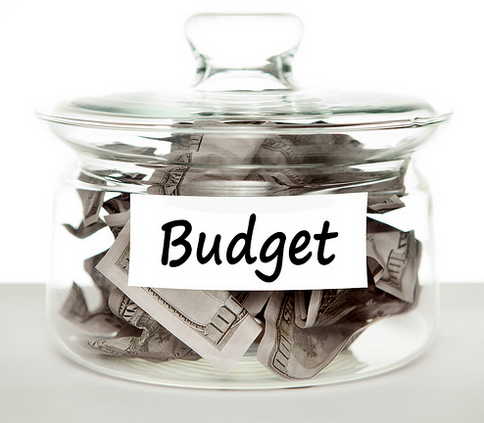 If you're reading this article, chances are that you've run into some issues balancing your project budget. No need to be alarmed. This is a common problem in project management especially for IT projects with large budgets. According to the Project Management Institute the average IT project with a large budget (over $350,000) runs over its budget by 200% and delivers less value than expected by 56%.
Why projects run over budget
Every IT project is unique. However, there are several similarities in the management of these projects. These similarities include the major reasons that even well-planned IT projects run over budget. So, here are some reasons why projects fail:
1. Failure to assign a budget owner
This may seem obvious, but it isn't as straight forward as it appears. Projects have budgets. However, there is usually no one who is directly responsible for driving accountability as far as the budget is concerned. In many cases everyone in the team has their own distinct role to play without anyone being directly responsible for ensuring that the project remains within budget.
A budget owner will update expenses in accordance with a set schedule e.g. biweekly or weekly. They are also responsible for sending these updates to the relevant team members. This ensures that all relevant parties keep track of the budget and their expenses.
2. Scope creep
The Project Management Institute also lists scope creep as one of the top six reasons for IT project failure. Unclear objects or focus in projects is a sure road to failure.
Scope creep results when you don't define clear objectives and boundaries for your project. Setting a clear scope before starting out on the project ensures that all project stakeholders are on the same page. You are better able to define the project life cycle and project deliverables. This ensures that you're also able to set a reasonable budget based on the project deliverables and the expected work.
Clearly defined scope also ensures that you prevent your client from using you. They may do this unconsciously if they don't understand the scope. It is therefore important to set the scope and revisit the activities and deliverables outlined to prevent scope creep.
3. Time creep
The prolonging of a project means using more money. Longer hours spent on a project means more money spent paying the professionals working on the project. Time management is therefore vital in project management.  Many projects however, end up dragging along or being put on hold many times. You end up losing your momentum.
It is important to ensure that the project milestones are completed as set out in the project schedule.
Getting your project back on track
When you discover that your project budget is getting out of control, it is tempting to be despondent. It can seem like there is no way to get it back on track. If you act right away, the following tips may help you get things back on track before they get out hand:
a). Stop and assess
One of the most important things to do at this stage is to find out exactly how you got to this stage in the first place. As shown by statistics, IT projects often go over the budget. However, if you want to ensure that you remain on budget and deliver value, you need to begin by asking the right questions. This ensures that you make informed decisions on what needs to be done thereafter.
b). Swap your human resources around
You may contain costs especially when dealing with an important deadline by swapping people on the project around. This may include swapping an inexperienced resource that is less productive for one that is more productive and experienced.
You may also have to consider swapping more expensive resources for those that costs less e.g. replacing a contract resource with a resource that is already on salary.
c). Get rid or reduce costs that are not related to labor
Take a look at your project data and cost sheets. Are there materials, services or supplies that were in the original budget that can be reduced or completely eliminated? You may want to consider:
Asking the project team members that travel to stay in budget hotels to reduce the costs of paying for upscale hotels and other accommodation.
Looking for opportunities to expand and upgrade your existing hardware or software as opposed to purchasing completely new machines.
Eliminating formal training programs and relying on less expensive options such as computer-based training.
d). Do not allow scope change at any cost
This is a vital remedy for any project that is going over budget or over deadline. Many budgets begin to go over budget when more work above what was originally agreed upon is added to the project. Poor scope management can be blamed for this. It can also occur as a result of small changes that are made under the radar.
If your project is at risk of going over budget or missing the deadline, under no circumstances should you accept work that is unplanned for. A zero-tolerance stance to changes in scope should be taken by the entire team even if the change will only take an hour of work. The entire team should put all their energy on the core work that was set out in the scope.
e). Renegotiate contract terms
If you're using contracted labor, you may have to renegotiate contract terms in order to stay under budget. You could negotiate for the trading of benefits with your vendors e.g. a software vendor may reduce their rate for paying the entire license fee upfront.
f). Fall back on your contingency
Do you have a budget contingency? This is usually part of budget planning. A contingency amount is set aside for risks and uncertainties associated with the project. This is usually about 10% of the entire project budget. You may have to fall back on the contingency in order to meet expenses that you simply can't eliminate or reduce.
g). Renegotiate the scope of your project
As a last resort, you may want to get some budget relief by scoping back on your work. This would mean renegotiating your work with your client and getting them to remove some work from the scope of the project. This may allow you to complete the project with less than 100% functionality. You can then set up a follow-up project to ensure that the remaining requirements are completed at a later time.
Take action now
It's important not to panic when your project begins to run over the budget. Simply take the time to identify the cause of the problem and determine the best steps to take to reign it back in. It's all part of project management.
Image: Tax Credits