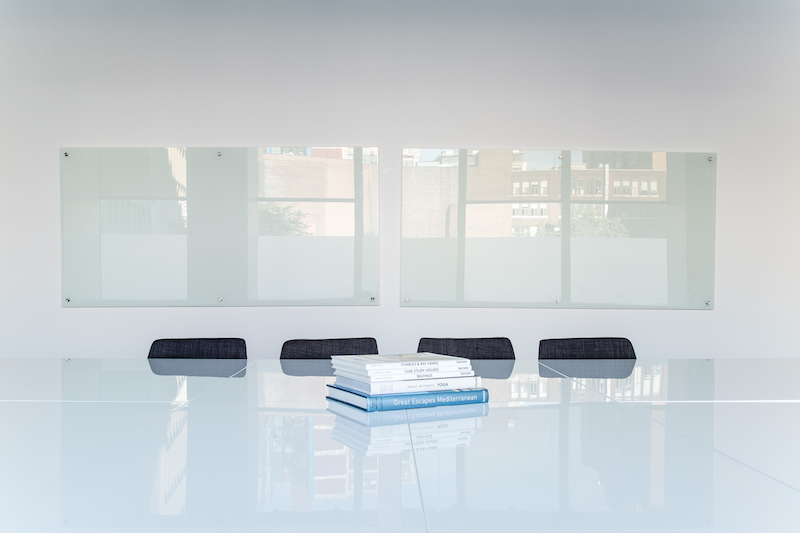 Tackling various initiatives such as the design and implementation of IT systems for companies often requires the assistance of a diverse team of specialists. Thanks to advancements in information technology, these teams can now convene quickly to meet any urgent needs. These teams often consist of people with high skill and education all collaborating online and often working over long distances.
Assembling virtual teams has become more common especially for IT projects. It is one of the best and most affordable ways to access the skills and knowledge required to pull off the complex projects that many businesses face today. Specialists assembled in these teams often work under high pressure to achieve a common goal.
A Paradox
Virtual teams are usually diverse and composed of specialists with great skill and knowledge in different areas. This diversity is both a great advantage and disadvantage to the team. While it ensures that there is a deep pool of knowledge and skill from which the project can benefit, it also offers a challenge as this diversity can undermine the success of the team.
Members in such teams are less likely to learn from each other or freely share knowledge. It is harder to deal with unexpected challenges that tend to prop up in projects. Team members are less likely to help each other out or share resources in order to solve problems or meet deadlines. In other words, it is difficult to collaborate.
The same issues extend to clients. Client collaboration is a key ingredient in the success of any project. However, many project teams still run into problems of under-communicating with clients. Conversely, many clients find it difficult to express their needs to project teams. This leaves a gap that results in confusion and often poor project delivery.
Creating a collaborative environment
86% of the respondents of a recent Fierce, Inc. study that included a survey of 1400 corporate employees, executives and educators in diverse sectors blamed lack of collaboration for the failures in the workplace or projects.
Breakdowns in communication may come across as simply annoying. However, they can be detrimental to the success of your project and therefore your bottom line if they are not addressed. They can lead to mistrust, which is a hindrance to collaboration. A USA Today and RPA study showed the importance of trust in projects. 98% of the respondents in the study of marketing agencies in the US agreed that their best work was accomplished when working with clients who trusted them to deliver.
The following are 10 strategies that you can begin to apply to encourage client collaboration:
1. Make client communication easy
If communication is so important, then it only makes sense to make it easy for your clients to communicate with you. This means providing your clients with means of communication through which they can be sure to reach you. This may include email addresses, phone numbers or even live chat.
It also means that you should include an easy way through which clients can reply to communications from you.
2. Be consistent and quick in replying
Slow or inconsistent replies to client inquiries often create communication barriers and hinder workflow. It builds mistrust in clients. However, when agencies provide replies quickly and consistently, it boosts their client's confidence. Set a timeline for responses to clients of not more than 24 hours. Faster replies should be given in emergency situations. Stick to your rule to build trust.
3. Adapt good communication styles
Misunderstandings in communication often lead to breakdowns and poor collaboration. If your clients find it difficult to interpret your actions or intentions, there may be confusion and even mistrust on the part of the client.
Ensure that your communication is clear and concise. Stick to the point and use language that your client can easily understand. Address their main concerns before raising other issues.
4. Invite clients as guests onto project communication dashboards
Many virtual teams rely on collaborative software to communicate and keep track of tasks, project deadlines and milestones. In many cases, collaborative software programs will include a dashboard where all members of the team can get an overview of the project and the status of tasks. You can help clients keep track of the project and gain a clearer picture of the status of different tasks by adding them as guests to the project dashboard. Many programs will allow you to add guests who are not allowed to delete files or complete tasks and are therefore only observers.
5. Control what clients can see
Clients don't have to see every detail of the project work e.g. initial drafts or communications about drafts. Limit your client's access to a general view of the project. Many clients are happy to be able to keep track of the progress of a project without knowing where every nut and bolt fits into.
6. Set milestones and keep them
There's no better way to keep a client engaged than to show them that there is progress in the project. So one of the best ways to do this is by setting milestones and ensuring that the team keeps them. Clients view the completion of these milestones as progress towards the completion of the project.
7. Use client mails to assign tasks
The success of a project hinges on clarity in communication. This means team members should be clear about their assigned tasked. Including process owners in client exchanges makes it easier for team members to interpret client needs. You can do this by adding them as a CC or BCC in client emails.
8. Share progress reports, data and other relevant files with clients
It is important to keep clients in the loop and ensure that they understand what is happening in the project at all times. Weekly or monthly progress reports help to keep clients up to date. Sharing files and any relevant data with clients also makes them feel like project owners and encourages their participation.
9. Track time spent on your client's project for billing
One of the most contentious issues when it comes to projects is billing. Clients often feel like they are being robbed while team members feel short changed. The best way to ensure transparency is by tracking time spent on tasks for their client's project and billing resultin on these records. Invest in time tracking software and ensure that team members log time spent on tasks. Your clients should have access to the software to keep track as well.
10. Build a knowledge management base online
A lot of valuable information passes between clients and the team in emails and other documents throughout the project. It's easy for this information to get lost amongst numerous emails and shared files. And it is therefore important to create an online base for valuable information, such as scope of work, meeting minutes, specifications and much more. An online base that one can easily search and update will prove to be valuable when people need information for clarifications as well as for future projects.
Encouraging collaboration may not be easy, but it's worth every second spent on it.