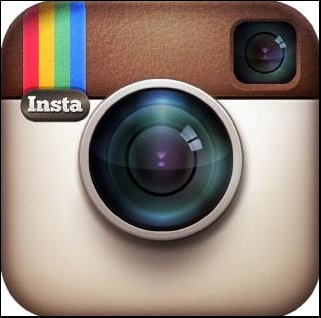 Instagram is one of the leading social media platforms in the world today. The social platform that allows you to share photos has taken over the online world since its creation in 2010. According to a report by CNN, the photo-sharing platform had more than 400 million active users by September 2015. That is more users than Twitter.
What's the Attraction?
Unlike other social media platforms, Instagram doesn't share text content. It is completely video or photo-centric. This means that users can only post images or short videos as content. While many may think this is a disadvantage, it is actually one of the biggest strengths that Instagram has over other social platforms like Facebook and Twitter.
Instagram is proof that an image is worth a thousand words. While it can be hard to communicate in words, photos and videos bring a point across much easier. You don't have to struggle with finding the most compelling words in the dictionary to get your point across. You can say it all in an image.
People generally find it easier to interpret images. Images appeal to the emotions. They also drive the message home in an instant as compared to a whole page of words that many internet users are not patient enough to read through.
Instagram for Business
It is therefore not surprising that many businesses are turning to Instagram to promote their businesses. Businesses can gain access to a large audience and connect with them on a more personal and emotional level.
Consumers today hate hard sales pitches. Many consumers don't trust brands that use these forceful tactics. Instagram offers your business the opportunity to present your brand to consumers without resorting to a hard sales pitch. You can appeal to your customers without necessarily selling to them. They can soak up message as if you cast a magic spell on them.
Another great thing about using Instagram is that it is becoming a part of the consumer's purchasing journey. According to a 2015 study of Instagram by Iconosquare, over 70% of users on Instagram look up brands on the platform before they make a purchase. Over 60% of users follow brands that they like.
More shoppers are turning to social media to learn more about brands. Instagram is therefore one of the best ways to build the confidence of passive shoppers and convert them into paying customers.
Before You Dive in
Many businesses are rushing to put their brand on Instagram. However, the truth is that it isn't the best route for every business. While it may serve to increase profits for some businesses, there are other businesses for which Instagram simply doesn't make much sense.
It's a harsh reality, but Instagram may not work for your business. You should therefore focus your marketing efforts elsewhere if:
1. Your brand isn't visual
Instagram is primarily visual marketing tool. It works great for businesses that can provide visually appealing content such as those in the food, fashion or design industry.
This doesn't mean that other brands can't use Instagram for marketing. General Electric is a good example of a brand that has been able to use Instagram successfully by creating visually appealing content.
Unfortunately, not many companies can do this especially if they are non-visual. A HVAC service company or car parts dealer wouldn't make a significant impact on Instagram. Even if your target audience is on Instagram, your business would probably benefit more from other marketing strategies including SEO or advertising on Facebook. These tools will allow you to post content that can show what you can offer your clients which may not be possible through even the most beautiful images.
2. Your target audience isn't young
As mentioned earlier, Instagram has over 400 million active users. This is a much larger audience than you can gain access to on Twitter. However, over 90% of these users are under the age of 35. More than 50% of users on Twitter are over the age of 35 and 65% of Facebook users are also over 35 years of age.
If your target audience happens to be older, you won't find them on Instagram. You'll probably find them on other social media networks. It therefore won't make sense for you to use Instagram as a marketing tool. You would do better to concentrate your efforts elsewhere.
3. You can't afford professional photos
Have you seen all those photos that brands post of Instagram? They look great, right? They look so great and compelling because they are done by professionals.
If you want to have flawless photos on Instagram, you will need to have a professional photographer. You'll have to invest in great photos in order to gain a following on IG as it is known. Your target audience is more likely to share high quality photos. Your photos need to be creative and beautiful. They need to be captivating and share a message about your brand. It doesn't work if you post random photos of your brand.
A professional photographer or at least someone with an eye for creativity and quality can help you create images that are visually interesting. They can help you get the best shots and subjects to pique your audience's interest.
4. You're not using the app properly
Although Instagram is a visual platform, it doesn't mean that all types of images ought to be shared on the platform. Instagram is a platform that businesses should reserve for creatively showing off their services, products or brand in general. This means that images of office parties should be reserved for other social platforms such as Facebook where you can tell a story and connect with users on a more personal level.
5. The competition isn't focusing on Instagram
When the competition isn't on Instagram, it may be tempting to think that this could be an opportunity for you to get ahead. However, it is important to ask yourself why they aren't on Instagram. Could it be that they tried and failed? Could it be that Instagram isn't effective for businesses in your niche?
Visit competitor's profiles to find out what they are up to. Look at what has given them their best returns.
It can be tough to accept, but Instagram isn't effective for marketing every business. However, that doesn't mean that you should give up. It simply means that you should concentrate your efforts on other social media platforms.
Image: [Jon@th@nC](https://www.flickr.com/photos/jcphotos/8451851643/) via [Visual hunt](https://visualhunt.com)