**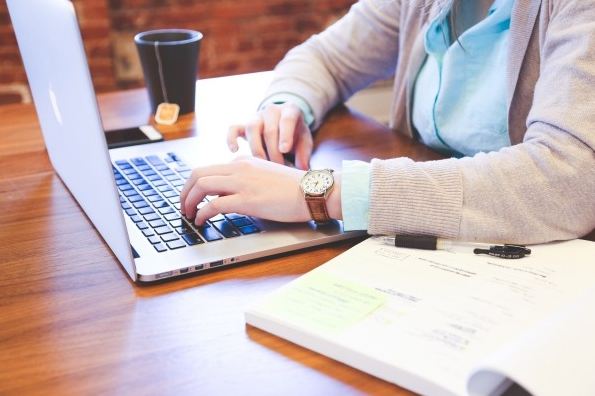 **Many people start online businesses for the freedom of having a business they can run from anywhere in the world. However, many have the misconception that online businesses require little input.
Although running an online business requires less input upfront than the traditional stone and mortar business, it takes a lot of time and effort to ensure that your online business runs successfully for the long term. It may not always be easy. It will probably be time consuming. However, if you cover all your bases, it will be worth it.
Pay attention to the following tools and you will be well on your way to success:
1. Content
When we talk about content, we mean all images, text and videos that you have on your website, social media pages, brochures, blogs or anywhere else on the Web. Content is what attracts your visitors. It is what convinces them to make a purchase. It guides them through the sales funnel.
Consumers today are well informed. In fact, over 81% of shoppers today search online before they make a purchasing decision. Shoppers are influenced by what they read online about products and services.
Make your content informative and helpful to engage customers. Ensure that you consistently provide customers with fresh content. Fresh high quality content will help you gain credibility in the eyes of consumers and place you as an expert in the market. Invest in content for your website, blogs, videos and social media pages to start.
2. Pay per Click
Most consumers using the Internet will begin their purchasing journey by making a query on a search engine. Google alone processes more than 2 trillion searches in a year. The search engine estimates that it processes 3.8 million searches a minute. Pay per Click (PPC) advertising allows you to take advantage of this large audience.
PPC advertising is one of the most effective ways to gain access to potential customers. Whether you use Google AdWords, Facebook Ads, Bing Ads or Promoted Tweets, you'll be able to reach people who are already interested in what you have to offer.
Keywords are important when it comes to PPC. Find the right keywords to ensure that you get exposure to the right kind of people. You may need to invest in professional PPC campaign management to ensure the best results.
3. Social Media
Social media is becoming more influential than ever. 75% of online users in the US admitted that their purchasing decisions were influenced by the information they found on social media platforms. People spend the majority of their time online on social media. This is where they learn about new products, services and read reviews from other users.
Social media is a great way to get the word out. It is one of the best ways to acquire customers. It gives businesses the opportunity to legitimize their brand and give it a human face. It allows them to engage with their customers and respond to queries and comments instantly. While a website shows that your brand exists, your social media account will show that your brand is actually active and can be trusted.
4. Link Building
This is the process through which websites acquire hyperlinks. These links are important because search engines use them as a means to crawl the Web. Search engines use links between websites and links within websites as one of their ranking factors. Relevant links therefore will gain you greater visibility to search engines and result in higher ranking in search results pages.
It is important to keep in mind that quality is more important than quantity when it comes to links. Strive to get high quality links from websites that are relevant or popular in your niche. This will give you higher ranking for your target keywords.
High quality link building takes time. It involves developing relationships with other influencers by providing high quality content to link to, guest blogging, commenting or supporting them in other ways.
5. Goal Tracking
Whether you're managing your online marketing campaign yourself or having a professional team assist you, it's important to keep track of its progress. This will help you determine whether the campaign is effective or not. It will also help you identify new opportunities for growth.
It is therefore important to set goals for your online marketing campaign. There are various web analytics tools that can help you keep track of your marketing campaigns and help you identify areas for improvement. If you're working with a marketing team, be sure to have reports submitted regularly.
6. Website Maintenance
Website maintenance is probably one of the most overlooked components of online marketing. While many businesses pay attention to ensuring that their websites are well designed before the launch, few take the time to ensure the upkeep and ongoing maintenance the websites.
Website maintenance ensures that your website is operating at optimum. It ensures that you make a good first impression to any visitors who visit your website. Review the design of the website and check the loading speed for instance. Have your website evaluated for different aspects to ensure that it is operating at its highest potential.
7. Bug Fixes
Having issues with your website? It's important to ensure that any bugs or issues are fixed as soon as possible. Consumers today make decisions in a matter of seconds. Bugs or issues on your website can mean the difference between conversions and visitors abandoning your website for the competition.
Invest in issue tracking software to keep track of issues and bugs. Have bugs fixed as soon as possible. This will not only ensure that your website is functioning as it ought to but will help you identify areas that you can improve on.
8. Development
Ongoing development ensures that your website can adapt to the changing landscape of the online market. Regular review of your website ensures that the status of your website is known. Functionality is checked and you can develop your website to ensure that it meets your target audience's needs.
9. Support
Running an online business can be time consuming and sometimes stressful. It pays to have adequate support from a professional web development and digital marketing firm. This ensures that you can focus on managing and growing your business while your support team focuses on monitoring and developing your website. This helps see to it that there is a balanced approach to running your online business.
These 9 tools are vital for creating and running a successful online business. Be sure to take each one into consideration and determine the best approach for your online business.
Image: Visualhunt.com